SAC structure and Career Progression modifications
The Silver Arrows Chief Officer, Fleet-Admiral Sam Thomas, has announced today in a press conference on Manhattan that new positions have been created in the SAC's internal structure. The original structure of the five departments is not altered but each department receives a series of precisions about their mission, new Officer roles are created to make the management more effective and the most remarkable, new Department Emblems which are all displayed in this article.
First of all, a new key position has been added to every department : the Assistant-Director. This person will literally be the second in Command inside the Department and will be informed of the ongoing Council discussion with the Director's discretion. The Assistant-Directors will not be able to attend Council meetings unless the Director is unable to fulfill its Council Duty. For now, only 2 Assistant-Directors have been assigned to a post. First, the Officer on whose role this position has been based on, Commander Connor O'Neil (SA_SEQAN) will become oficially Assitant-Director of the Department of Operation, and in second, Mr. Balthazar Andersen is now officially appointed as Assitant-Director of the Department of Commerce and Economics and also promoted to the rank of Commander for his impressive work on the daily mining and trading activity.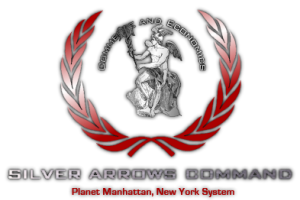 Fleet-Admiral Thomas said "TWC has been the only officer to maintain such a high level of commitment in monitoring trading and mining activity. [...] In light of his rather short experience, the SAC High Council has decided to appoint him to this role but not directly to the Director's role despite this one [Captain Owen Mason] is not on duty at the moment. However, Commander Andersen will assume Director's interim and will be attending Council meetings as representant of the Department of Commerce and Economics until further notice. Beside TWC and SEQAN, nobody else has been appointed to Assistant-Director roles yet but few names already circulate in the Council Conference Room and the vacant position should be filled in the near future."
Also, besides this new Assistant-Director role, a new role of Senior Advisor has been created. This function has been created for the retiring Department Directors who still wish to be involved in Council discussions. Indeed, they will have permission to attend the meetings and offer their opinions during the debates but will not have the voting right, which is restricted to the five active Department Directors only. Their experience in clan affairs will help the newer generations learn and make wise choices and decisions.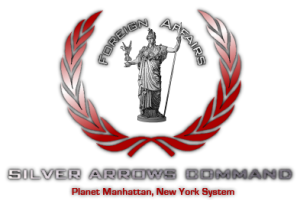 An important measure has also been defined : the replacement procedure of the Chief Officer in case of disability to assume Command of the Silver Arrows. The current Chief Officer, Fleet-Admiral Sam Thomas, calmed the crowd that was already starting to spread rumors : "Now don't worry, this doesn't mean I plan to retire or let myself be killed on my next mission but the life we live everyday is risky and we thought it was a prudent to have a procedure prepared in case i became ill or be taken down by some lucky aliens...".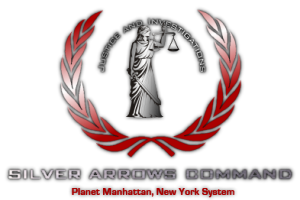 Finally, few changes have been made to Career Progression, notably the required experience between Crewman and Ensign ranks being extended from 15 days to a month and that the PvP Trial and Commanding Trial 1 have been swapped with one another. From now on, the Lieutenant-Commanders who desire to promote Commander will need to pass the Commanding Trial 1 first instead of the PvP Trial and the latter trial will be used for assessing a Commander's ability to become Captain and lead a Wing on assignment.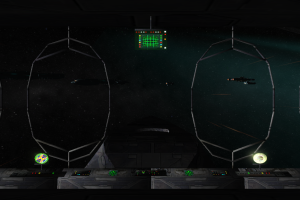 Fleet-Admiral Thomas explained this last move : "We noticed that officers are now being given important commanding positions sooner and that officers of as early as Lieutenant-Commander rank will need to master correctly the basic skills of formation flight. We also noticed that not all mid-officers are able to properly assume leadership of a group. Hence, we will soon be putting together a 3 steps lesson that will make our mid-officers master leadership and group command. The first lesson, available to Lieutenants, will aim at teaching the basic formation flight procedures and defensive actions when facing a sudden danger. The Navigation Trial will then be adjusted to make sure this lesson has been properly integrated before an officer may be promoted to Lieutenant-Commander. The Second lesson will consist in a very detailed course about Wing leadership : determining pointman, choosing strategies and even preparing the wing ships's setup depending on the intented target. This lesson will be available for the Lieutenant-Commanders and will be evaluated during the Commanding Trial 1 for those who wish to become Commanders. The last step of these lessons will aim at teaching Captains how to handle large scale battles onboard a capital ship with a whole fleet under its command. The Commanding Trial 2 will be adjusted to evaluate this last lesson has been mastered before granting the Rear-Admiral rank. As for why we swapped PvP Trial and Commanding trial 1, it is rather simple : we want our Commanders to be able to lead a Wing 'in case of' rather than make sure they are top-elite PvPers first. Eventually, our Fighter Wings will all be lead only by Captains which will be the most elite fighter pilots. During their time as Commander, the officers will be heavily trained at fighting to make them elite pilots and the best will reach the Captain rank."
The Silver Arrows Members Guide has been accordingly updated and it is STRONGLY RECOMMENDED to read it from cover to cover.
--Silver Arrows News Channel

sa_admin

Fleet Admiral





Number of posts

: 3483


Age

: 31


Character RP Name

: Sam Thomas


Callsign

: SA_ARROW


Registration date :

2007-08-05

Character sheet
Name: Sam Thomas
Callsign: SA_ARROW
Assigned Unit: Silver Arrows Command


Great news!
And congratulations to SEQAN and TWC!

(downloading updated member's guide now)

Faaby

Rear Admiral





Number of posts

: 1627


Age

: 40


Character RP Name

: Elodie Vox


Callsign

: SA_FAABY


Registration date :

2010-07-07

Character sheet
Name: Elodie Vox
Callsign: SA_FAABY
Assigned Unit: Retired


Good written!
(very nice logos! Thx for the one of my department!)
And also congrats to Seqan and TWC, you both deserve it
i will make TWC's prom to Commander effective tonight as well as granting him access to the Conference Room so he may start his job of representing the Department of Commerce and Economics...

congratz !!!
_________________
Founder of the Silver Arrows
,
Founder and Deputy Commanding Officer of the Silver Arrows Command (FL:CF Branch)
,
Director of the Department of Foreign Affairs
.
Join the Silver Arrows !
Official
Freelancer: Crossfire
on Facebook !

sa_admin

Fleet Admiral





Number of posts

: 3483


Age

: 31


Character RP Name

: Sam Thomas


Callsign

: SA_ARROW


Registration date :

2007-08-05

Character sheet
Name: Sam Thomas
Callsign: SA_ARROW
Assigned Unit: Silver Arrows Command


Yeah! I always told myself that I'd never amount to anything, so I guess I really showed me!
_________________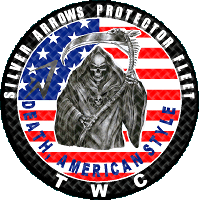 -----------------------------------------------------------------------------------------------
-----------------------------------------------------------------------------------------------
My ships: Adramelech, Antares, Armageddon, Arcturus, Dragoon, Eidolon, Gunship, Helper, Nocturne, Traderguy, Traderguy2, Warhammer

ThisWangsChung

Commander





Number of posts

: 511


Age

: 30


Character RP Name

: Balthazar Andersen


Callsign

: SA_TWC


Registration date :

2010-10-23

Character sheet
Name: Balthazar Andersen
Callsign: SA_TWC
Assigned Unit: -none-


I is confussled... Why am I getting congoratz from Forlon? I ain't done anything new...
As to TWC, congoratz, mate!
_________________








You should be running

Seqan

Captain





Number of posts

: 2346


Age

: 24


Character RP Name

: Connor O'Neill


Callsign

: Seqan


Registration date :

2010-07-19

Character sheet
Name: Connor O'Neill
Callsign: Seqan
Assigned Unit: Silver Arrows Command




Similar topics
---
Permissions in this forum:
You
cannot
reply to topics in this forum