Maverick was born... well a long time ago on the planet Neran. As a young Neranian, he had always dreamed of being a fighter for some sort of military/police force, but never had that chance on Neran. Over the many years he was on Neran, he has become an advance student in the art of manipulating matter on the molecular level, with nothing more than his mind. He came here with the first Great Neranian Migration hoping to do something good for the area of the Milky Way Galaxy known as Sirius. Once he got there he first worked on getting his very own ship! Which he had been trying to do on Neran for a very long time. He was able to get a queer little ship, called a starflier. Some time after after he enlisted in the Liberty Military as a fighter pilot, which he quickly excelled at.

After 20 solid years of protecting Sirius as a fighter pilot, he was finally promoted to the rank of Rear-Admiral, where he was given a desk job on Planet Manhattan, coordinating fighters all throughout liberty space. He quickly started seeing the corruption that had been spreading throughout the upper command, that he hadn't been exposed to before. he started working to persuade the President to get in control, and weed out the corruption, but she was in their pocket already. After a long history of hard work and dedication, Maverick was slapped with a court martial if treason, and dishonorably discharged and to be sent to prison. En route to the prison in Texas, Maverick made use of his ability to manipulate matter and broke out of his cell. He quickly took a fighter and made a break for the border worlds for safe haven.

After his escape the Liberty Military issued a warning to the other houses, warning that he was armed and dangerous, and to be captured at all costs. So Maverick managed to sneak his way to Sol, and made a break for Coalition Space. After fighting through waves of Nomads, Maverick safely arrived at Planet Murmansk, in the Sovetskaya system. He enlisted in their military and once again rose quickly through the ranks. After being ordered on a raid on Dom Kavash systems in Altair, Maverick flew out to the marked location. For some reason he just couldn't attack them, he felt like he had a connection. Upon arriving he systematically targeted and destroyed every Coalition fighter, and the Coalition battleship assigned to the mission, and hailed the Dom Kavash as a friendly Neranian. After talking to the Doms about his situation, they set out to see how they could help him. After many years, they made contact with the Silver Arrows about a possible pardon of his "crimes", if he enlisted with them. They agreed and Maverick returned with more scars than he could count, and eyes filled with a hunger for battle.

Maverick joined the Silver Arrows as a crewman, and dedicated time, energy, and money outfitting himself to be the best Dom stomper he could be. His hunger to get out and slaughter all the Dom Setek he could get his Coalition Gatlings aimed at, helped him to rise to the position of Lieutenant very quickly. After getting his ship destroyed by the hostile Doms in the inner core many times, Maverick realized he was no good fighting the Doms, and spent his time trying to help the Silver Arrows run as smoothly as possible. After becoming a Diplomatic Officer, and an Investigation Officer, Maverick truly felt that he had found his niche.

[gT]Griffin




Number of posts

: 398


Age

: 24


Character RP Name

: Tucker Griffin


Callsign

: Maverick


Registration date :

2010-10-01

Character sheet
Name: Tucker Griffin
Callsign: Maverick
Assigned Unit: Retired


why am i always recruiting bad boys, traitors, escaped prisonners or psychotic battle frenzy pilots ???



Nice story thought.
_________________
Founder of the Silver Arrows
,
Founder and Deputy Commanding Officer of the Silver Arrows Command (FL:CF Branch)
,
Director of the Department of Foreign Affairs
.
Join the Silver Arrows !
Official
Freelancer: Crossfire
on Facebook !

sa_admin

Fleet Admiral





Number of posts

: 3483


Age

: 31


Character RP Name

: Sam Thomas


Callsign

: SA_ARROW


Registration date :

2007-08-05

Character sheet
Name: Sam Thomas
Callsign: SA_ARROW
Assigned Unit: Silver Arrows Command


Lol an escapee who was arrested for trying to do good.

[gT]Griffin




Number of posts

: 398


Age

: 24


Character RP Name

: Tucker Griffin


Callsign

: Maverick


Registration date :

2010-10-01

Character sheet
Name: Tucker Griffin
Callsign: Maverick
Assigned Unit: Retired


I was never a bad boy or anything like that... If I had posted my Members background. You would see I was born in Leeds and Exported to Pittsburg to mine for 12 years. After that.. Oh wait. I better not spoil it

_________________
Bless your Face.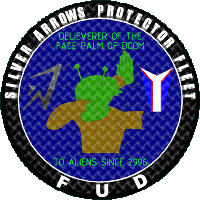 Number of facepalms collected: 10=
1=

Fuffud

Captain





Number of posts

: 814


Age

: 22


Character RP Name

: Peter Kirkland


Callsign

: SA_FUD


Registration date :

2010-06-01

Character sheet
Name: Peter Kirkland
Callsign: SA_FUD
Assigned Unit: Alpha_Wing



I'm also good guy (but better not public my history bcs ...

).
Interesting story Mav

I'm a good guy! Well, to humans, anyway. DOMS BEWARE NERAINIAN PWNAGE! WE'RE COMING FOR YOU, YOU FRELLING SETEK!!!

_________________








You should be running

Seqan

Captain





Number of posts

: 2346


Age

: 24


Character RP Name

: Connor O'Neill


Callsign

: Seqan


Registration date :

2010-07-19

Character sheet
Name: Connor O'Neill
Callsign: Seqan
Assigned Unit: Silver Arrows Command




Similar topics
---
Permissions in this forum:
You
cannot
reply to topics in this forum