Crossfire 2.0 on-line Tests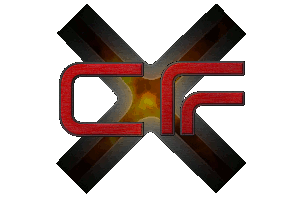 As some of you noticed already, in server list can be seen Crossfire 2.0 (and in this case is not available 1.9.) Reason for this are on-line final 2.0 tests which will be ongoing for a few weeks. Test lasts few hours/day and after this will be server again used for CF 1.9. During testing is access to server restricted only for CF dev-team members.
SWAT_OP-R8R wrote: "We are at the point that all major topics for the CF2.0 development are completed and this week ive spent my time preparing the release of the mod. The mod however was tested mainly in singleplay so far. We did some online test months ago and the mod ran stable but Id like to do some final online tests before the mod can be released. I also would like to use this time preparing all the settings and testing the new server software.

So in the next few days the CF server will be used for such tests and might not be available to you. When we are doing tests it will appear as CF2.0 test and when the tests are done CF1.9 will be available to you again. The test certainly will last a few hours per day ... you can use the rest to play." ... more.
SWAT_OP-R8R wrote: "The storyline and with it the 10th and final chapter of the CF story is done. I got very positive feedback from the testers about the new missions, the re-build old missions and how we have let the story end. Vanilla FL has 13 missions where some of them were edited by us to unlock a few hidden story elements. Crossfire 1.9 did contain 20 new missions which in most cases have been improved for CF 2.0 . And Crossfire 2.0 comes with 10 new story missions plus a bonus/side mission. So there are 44 great missions to play now.

The side mission(s) are something special in CF. With the CF2.0 release we deliver the first of these missions as example of how such story missions might look like and how they work. We encourage modders and storywriters to create their own missions and develop own small story strings that fit into CF. Such new side missions can then distributed by us to the users. Like already mentioned, one of these side missions already exists and people are free to continue to develop the story we have started with that mission or start a short story from a different point. These side story unlock at specific times during the regular CF storyline and usually require to be found by exploring the mod.

Overall the current CF story is quiet complex with many twists and turns. In CF2.0 we improved the voice overs massively and also included many custom voice elements between the different characters. We also decided to introduce new story characters that are important for the storyline. And with 42 small cut scenes that in some cases are used as cut scene sequences we certainly also have covered the cinematic part of the story telling." ... more.
--Silver Arrows News Channel
Hmm. I might have to write a story for future developments.

Oh. And by the way I'm back again.
_________________








You should be running

Seqan

Captain





Number of posts

: 2346


Age

: 24


Character RP Name

: Connor O'Neill


Callsign

: Seqan


Registration date :

2010-07-19

Character sheet
Name: Connor O'Neill
Callsign: Seqan
Assigned Unit: Silver Arrows Command


WB

, in space is mostly peaceful, may be good time for some space walking.
About 2.0 tests are here some further informations:
SWAT_OP-R8R wrote:while Huor is on well deserved vacation we did serveral online tests last week

Multiple small issues have been spotted but server, mod and server software are runninng incredible stable already (not a single crash so far). Like already mentioned there are some minor issues that needs to get fixed and there is still a good amount of tests needed but everything is looking very good at this point.

Until Huor is back we have enough time to do further tests and finish the final configuration of the server software and since ive already started to work on the new setup for the dynamic economy this certainly will be fully active with the mod release (unlike told in previous posts).
Crossfire 2.0 Clan Bases - Part 1 General informations
Crossfire 2.0 Tour de Universe


Similar topics
---
Permissions in this forum:
You
cannot
reply to topics in this forum