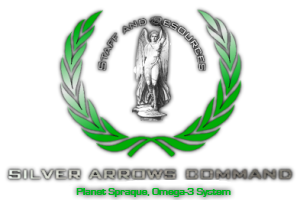 Attention pilots
,
today we have here first promotion for our newest pilot Richard T.Harper His progress may look on first look as slow but, this is only a illusion. He have his own way for progress and this work is systematic an is done on regular basis. He build nice personal fleet and last requirement for his promotion was prepare personal trading ship, which he did few days ago.
He increasing his skills and space knowledge each day and because he fulfilled all requirement for promotion, he
is ready for his new rank Ensign.
Congratulations Ensign, enjoy your new rank! Keep your good work, hope to see you promoted soon again!  

_________________

Josh Sanders

Lieutenant





Number of posts

: 198


Age

: 35


Character RP Name

: Josh Sanders


Callsign

: ROOSTER


Registration date :

2014-01-10

Character sheet
Name: Josh Sanders
Callsign: ROOSTER
Assigned Unit: Retired


Congratulations Ensign!  
  You deserved it!
_________________
Bless your Face.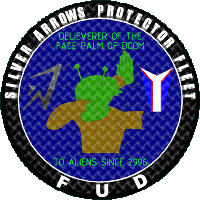 Number of facepalms collected: 10=
1=

Fuffud

Captain





Number of posts

: 814


Age

: 22


Character RP Name

: Peter Kirkland


Callsign

: SA_FUD


Registration date :

2010-06-01

Character sheet
Name: Peter Kirkland
Callsign: SA_FUD
Assigned Unit: Alpha_Wing




 I need a Beer,I want to thank Mr. Fud for his help Showing me and teaching me Things I need to become a better pilot,But mostly Rooster for putting up with me and my senior moments I seem to have from time to time.He would point me I the right direction but never do it for me.I hope I can meet the responsibilities that come with this rank. Again thank you.And thank you Mr. Forlon for the promotion. 


    Youth is wasted on the young.
Last edited by RTH53 on Wed 12 Feb 2014 - 21:50; edited 1 time in total
_________________

RTH53

Lt. Commander





Number of posts

: 109


Age

: 65


Character RP Name

: Richard T.Harper


Callsign

: BANDIT


Registration date :

2014-01-19

Character sheet
Name: Richard T.Harper
Callsign: BANDIT
Assigned Unit: Omicron_Wing



 you put up with my young rage moments hahahah  
_________________

Josh Sanders

Lieutenant





Number of posts

: 198


Age

: 35


Character RP Name

: Josh Sanders


Callsign

: ROOSTER


Registration date :

2014-01-10

Character sheet
Name: Josh Sanders
Callsign: ROOSTER
Assigned Unit: Retired



Ajay_[RUS]




Number of posts

: 21


Age

: 23


Character RP Name

: Ivan Ivanovich K.


Callsign

: Ajay


Registration date :

2014-02-03




Trinity

Rear Admiral





Number of posts

: 774


Age

: 23


Character RP Name

: Hanzo Hasashi


Callsign

: SCORPION


Registration date :

2012-01-08

Character sheet
Name: Hanzo Hasashi
Callsign: SCORPION
Assigned Unit: Silver Arrows Command




Similar topics
---
Permissions in this forum:
You
cannot
reply to topics in this forum