Josh Sanders

Lieutenant





Number of posts

: 198


Age

: 35


Character RP Name

: Josh Sanders


Callsign

: ROOSTER


Registration date :

2014-01-10

Character sheet
Name: Josh Sanders
Callsign: ROOSTER
Assigned Unit: Retired


Looks rly good

... I only fear a bit how strong HW this will need. But y, awesome video, next want see thruster in action there.
That video is not actually of Star Citizen. It is a Mod for something else with a Ship from Star Citizen. Go look around on the Roberts Space industry forums for some really awesome demonstrations I advise.
_________________
Bless your Face.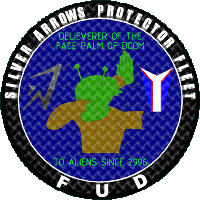 Number of facepalms collected: 10=
1=

Fuffud

Captain





Number of posts

: 814


Age

: 22


Character RP Name

: Peter Kirkland


Callsign

: SA_FUD


Registration date :

2010-06-01

Character sheet
Name: Peter Kirkland
Callsign: SA_FUD
Assigned Unit: Alpha_Wing


thx Fud, my mistake (I thought its all from SC). ... btw if you want, we can create here on forum own section for SC stuff.
btw, you saw also another space adventure project Elite Dangerous? ... http://elite.frontier.co.uk/about
Truth to tell I personally believe this one will have bigger success (in terms 'playable') as SC

This video was about imagination, Fud. I could care less if it is SC or not. hahahahahah, could you imagine that in our lifetime this kind of game will be and deeper RL space travel will happen? I was up late and decided to post this.

Side Note: Forlon, I am a little concerned about the PC that will be needed to play SC also. It might be only for the "rich" ahhahaahahah.
_________________

Josh Sanders

Lieutenant





Number of posts

: 198


Age

: 35


Character RP Name

: Josh Sanders


Callsign

: ROOSTER


Registration date :

2014-01-10

Character sheet
Name: Josh Sanders
Callsign: ROOSTER
Assigned Unit: Retired


I look forward to SC due to my liking of intense graphics. I waste money to just have high end hardware. And for Elite Dangerous I just now found out about it. It looks real good as well and it also has some mechanics I hope for in SC. I really like the idea of engine heat, and etc heat to reduce the use of it to be sneaky on your prey.

I'm all for SC since it does have such a high funding already, I want to go for plenty more believe me I'm a heavy gamer. I want to go through school to be a computer engineer or gaming area engineer. I don't want to be a game designer though from the fact I wouldn't really want to play what I made because I'll know all about it. I just want to be the one who builds great hardware for pc's and see them used in everyone's computer.

Loyal

Commander





Number of posts

: 210


Age

: 31


Character RP Name

: OE-254 Loyal AI


Callsign

: SA_LOYAL


Registration date :

2010-05-19

Character sheet
Name: OE-254 MKIX
Callsign: SA_LOYAL
Assigned Unit: -none-


Is good to know you have such "hobby"

.. I think will ask you soon for some advices from HW area



Similar topics
---
Permissions in this forum:
You
cannot
reply to topics in this forum