Silver Arrows Expedition #0856 : SUCCESS !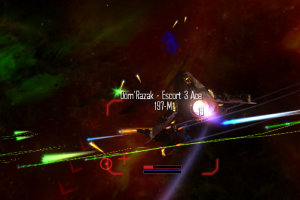 Reports from deep Inner Core system Weth, from Silver Arrows Vice-Admiral Sam Thomas, indicate the mission was a success ! The Dom fleet has been destroyed and many aliens fighters were taken down on the way to the Ryssk System. Humanity will be able to breathe for a while longer.
"Thanks to all those courageous pilots who helped mankind today !", exclamed SA Vice-Admiral Thomas in his report. "Its sad we lost pilots during this expedition but their deaths were not in vein. Humanity will survive once more against these aliens", added SA Lt-Commander Ryleous Arkane.
Indeed, few men were lost on the journey but many got back in one piece. The official report also mention many valuable equipment to study for the Cambridge institute in Bretonia.
The Silver Arrows Operation Center (SAOC) wants to thank all the participating pilots that made this expedition successful:
Rex Nebular (Killed In Action)
*Abras_Devil* (Killed In Action)
Mellon
(IOC)Centaurian_Alpha
[UR]Psyclone
[UR]M8
[UR]freefalcon
[UR]geodor
|PX|-X-/li>
|PX|DANTE
SA Recruit ZEROTH (NemesisZero)
SA_FORLON
SA_ORION
SA_ARROW
The War is not over yet but we definitely won the day. Remain prepared for future threats !

sa_admin

Fleet Admiral





Number of posts

: 3483


Age

: 30


Character RP Name

: Sam Thomas


Callsign

: SA_ARROW


Registration date :

2007-08-05

Character sheet
Name: Sam Thomas
Callsign: SA_ARROW
Assigned Unit: Silver Arrows Command



---
Permissions in this forum:
You
cannot
reply to topics in this forum