Character Name : Richard Wells
Requested Callsign : Blaze
Location : United Kingdom, GMT
Desired activity : All activities, mainly patrolling
Freelancer background : Played standard freelancer SP many times, Played Crossfire SP.
MP experience: Discovery Mod RP server 300+ hours, Crossfire 200+ hours. IRL friends with Peter Kirkland "SA_FUD", he introduced me to The World Of Crossfire.

Blazecommando

Recruit





Number of posts

: 1


Age

: 22


Character RP Name

: Richard Wells


Callsign

: Blaze


Registration date :

2013-05-25

Character sheet
Name: Richard Wells
Callsign: BLAZE
Assigned Unit: Training Academy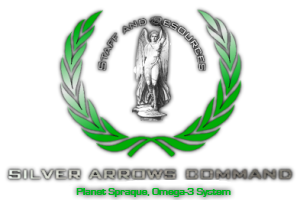 Dear Mr Richard Wells,
The SAC is glad to receive your application. Maybe is short but looks very interesting and your contact on us is our high ranking officer. I see no problem with accepting your application and you can proceed to Recruitment Phase 1 - Theory.
We hereby accept you as a Recruit of the Silver Arrows and you will now need successfully pass Theory - Phase 1. Next stage is Practice (Phase 2) which you will need also pass successfully to become a regular member of the Silver Arrows. Until then, you
shall not
use the clan tag (SA_).
During recruitment you will discover how the clan works and see if it suits your expectations well. On our side, the Training Officers will evaluate your potential. Soon you will have created access to lowest level of Silver Arrows Academy where you can ask your questions in private and where you can also receive your first tasks and additional instructions.
Your leading SO will be appointed to you asap when you tell us your usual schedule for space (please use server time). One from our SO appearing very often in space is Lt.-Cmrd. Mozzi so can be good idea contact him. You can of course cooperate with Commander Kirkland (Fud) and all other SA.
Good luck in your Recruitment Wells!



Similar topics
---
Permissions in this forum:
You
cannot
reply to topics in this forum