Character Full Name : Glen Morangie
Requested Callsign : WHISKY
Location : Germany, UTC+1
Desired activity : Fighter, Trader, Exlporer / Anything
Freelancer background : Got introduced to Freelancer just this year, eventually trying Crossfire for the extended SP missions. sometime in June (i think) i finally moved to MP. By now I've allotted a couple hundred hours under abound 20 aliases, killed countless of enemies and helped set up a couple of new pilots (two of whom went on to join the CFPD and IOC by now). there were also some fun and exciting nights fighting and trading alongside Forlorn, Raiden and Snake. Now that i have decided I'd be able to give up my smuggling ways and concentrate solely on the mercenary lifestyle I'd like to fly for the best mercenary organization around, the Silver Arrows. (OORP: I practice archery in RL, one more reason to join the Arrows

+ I really like you whole "RP-centric" approach)

Whiskyrunners_Inc.

Lt. Commander





Number of posts

: 76


Age

: 37


Character RP Name

: Glen Morangie


Callsign

: WHISKY


Registration date :

2012-09-27

Character sheet
Name: Glen Morangie
Callsign: WHISKY
Assigned Unit: -none-


Dear Mr Glen Morangie,
The SAC is very glad to receive your application. As you mentioned we know you and is impressive that you decided to join our clan after huge effort put into building your personal fleet. I myself see your case as very special and from my whole experience in Crossfire universe I know only one pilot who decided in similar position to join a crossfire clan.
Our clan rules count with such situation and SAC Council decided about yours correct procedure to apply. We decided cancel your recruitment period and offer you starting rank Lieutenant. Above that, the time to your next promotion will be reduced by half (meaning one month) + you will need to fulfill a Special Assignment. This will give you enough time to rebuild some of your fleet and for us to prepare a suitable Assignment for you (understandably a difficult one).
Your career in Silver Arrows just started and you will need some time to check what all we can offer to you. When you are ready, you will see more tasks where you can help the Silver Arrows to grow and what will personally suit you best.
Welcome in Silver Arrows Clan Glen!

Glen - Welcome to the Silver Arrows

I look forward to flying with you

Raiden out-
_________________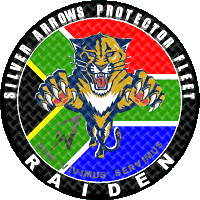 Raiden

Captain





Number of posts

: 435


Age

: 37


Character RP Name

: Raiden Caprica


Callsign

: SA_RAIDEN


Registration date :

2011-04-10

Character sheet
Name: Raiden Caprica
Callsign: SA_RAIDEN
Assigned Unit: -none-


p.s.: I'm working now on access rights and other "paper" stuff. Standard access to clan area granted

@Glen: Lieutenant, you will shortly receive more info in PM. (You ofc can asap start with SA_ tagged chars)
Last edited by Martind Forlon on Thu 27 Sep 2012 - 19:38; edited 1 time in total
Welcome to the crew and Silver Arrows is a great team to work with.

Loyal

Commander





Number of posts

: 210


Age

: 31


Character RP Name

: OE-254 Loyal AI


Callsign

: SA_LOYAL


Registration date :

2010-05-19

Character sheet
Name: OE-254 MKIX
Callsign: SA_LOYAL
Assigned Unit: -none-


Thank you for the warm welcome!
Never expected to be given such a rank immediately, was actually looking forward to my trials, sort of.

I am honored to accept the rank of Lieutenant in the Silver Arrows.

Whiskyrunners_Inc.

Lt. Commander





Number of posts

: 76


Age

: 37


Character RP Name

: Glen Morangie


Callsign

: WHISKY


Registration date :

2012-09-27

Character sheet
Name: Glen Morangie
Callsign: WHISKY
Assigned Unit: -none-



... btw you can still pass all lower trials if you wish

. Can be also good practice and fun.
After giving it some thought i hereby reject the title of Lieutenant for the time being. I will continue to fly as an Acting Lieutenant of the Silver Arrows until my lower-level trials have been completed.
Can't have my subordinates saying i took the easy way to the top now, can i?

Whisky out

Whiskyrunners_Inc.

Lt. Commander





Number of posts

: 76


Age

: 37


Character RP Name

: Glen Morangie


Callsign

: WHISKY


Registration date :

2012-09-27

Character sheet
Name: Glen Morangie
Callsign: WHISKY
Assigned Unit: -none-


I have for you little different proposition, we will talk in my department

Link


Similar topics
---
Permissions in this forum:
You
cannot
reply to topics in this forum