Commercial - prisoners transport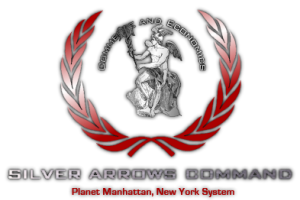 Silver Arrows Command want to inform the Sirius Government and Citizens that in the next few days the preparations will be finished for the dangerous prisoners transports. Those transports were in the past out of control, many prisoners escaped and they again threatened the lives of the Sirius citizens. That may soon be history and we offer transports under professional conditions for those most dangerous Sirius prisoners. Silver Arrows will not distinguish who those prisoners were before, so ALL Sirius governments can use our services.
Fleet-Admiral Forlon commented: "All ships which will perform those dangerous transports will be fully equipped and specialized for these types of operations. Pilots flying with those ships are professionals and have experience with these types of operations. All attempts trying to disrupt those operations will be adequately resolved."
--Silver Arrows News Channel
Last edited by Martind Forlon on Fri 18 May 2012 - 15:19; edited 7 times in total (Reason for editing : Grammar correction by Raiden :))
SIRIUS NEWS
Star date 3012-05-30: Our reporters yesterday saw in Border Worlds and Rheinland space two "Prison ships". Those large armored and armed ships are known as secure transporters for even the most dangerous individuals, but no one is using them for very long time. We were able found only info that they were piloted by Silver Arrows pilots but no one was willing to give us more details. Some rumors are talking about prisoner runs, but also those operations are lost deep in the past. Stay tuned, you can expect more news in nearest future.
Last edited by Martind Forlon on Tue 5 Jun 2012 - 11:45; edited 1 time in total
SIRIUS NEWS
Star date 3012-06-05: Breaking news about prisoner transport! One from our reporters visited yesterday Quetzal Station in Enyo system and saw how was one from those ships trying to dock there. However station moor system was damaged and prison ship after few unsuccessful dock attempts quickly left station and headed to nearest asteroid field.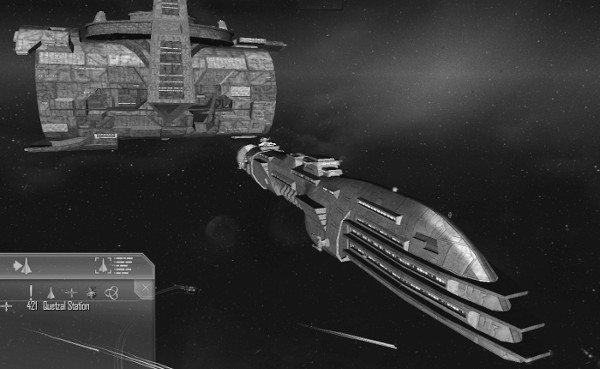 We were able find that reason for this strange course was contract for destroying this ship (bounty). Our reporter followed the prison ship course and almost lost his life on this journey. In Tau-23 he got too close to furious fight between alone bounty hunter and prison ship. Bounty hunter ship was destroyed in this fight and heavily damaged prison ship disappeared in cruise speed in rocks on course leading to nearest minefield. Later we found that prison ship captain hired one mercenary as his cover and both ships were spotted in Dresden and repeatedly in Leeds. What we know more mercenaries were hunted those "twins" but all were unsuccessful. Below you can find some exclusive photos we received (were able to buy) from mercenary who worked for prison ship. But even if we tried to convince him to tell us more he told only that those operations are only the begining and refused give us more details. Stay tuned, we will inform you further.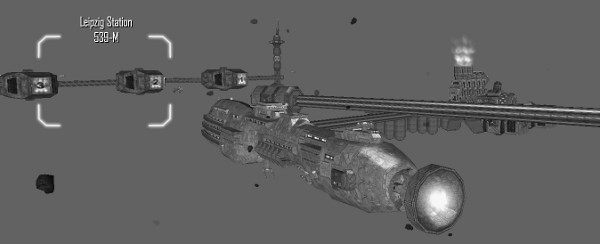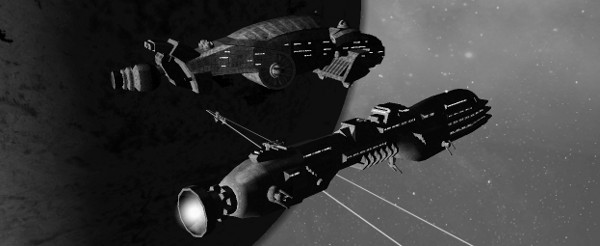 Similar topics
---
Permissions in this forum:
You
cannot
reply to topics in this forum