Inner Core Expedition 3012-05-12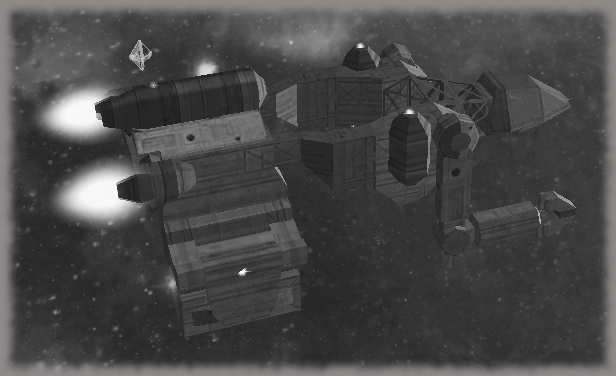 Inner Core, Mepther system: Strange looking ship left gate Mepther-Jormdar and headed to Pyrrdra gate. Pilot still had before his eyes big Savage fleet which cut him from his escort and blocked gate. And this must happen on last mission part, when was needed pass only this one relatively small system but ... alarms in cabin ringed continuously, third dooms patrol tried disrupt ships cruise engines but so far pilot amazingly avoided all attempts to stop his ship. Few hours back was this ship equipped with more than five hundreds shields and nanobots units, now left only 150 nanobots for almost virtual ship hull ... pure suicide try to fly here alone. 8K before Pyrrdra gate another alarm and this time before ship on collision course. Dooms patrol leader clearly felt how his disruptor hit theirs target, the one which was ordered to stop and destroy at all costs. All his four light fighters triggered weapons and opened fire. Few minutes later he with disbelief saw how this damned Dom'Kavash gate leading to Pyrrdra flashed and theirs target left normal space. Impossible happened, unarmed target escaped and he will need report this failure ...
Pyrrdra space: Repairing ship with almost zero nanobots but with still working repair laser was linked with Dom'Kavash gate. Message to Silver Arrows Operation Center in Omega-3 was sent and was about time to stay hidden. Weird device, Dom'Kavash gift, started to work and ship slowly entered sub-dimension created around ship. Hibernation device was set to 3 days and totally tired pilot falls into deep sleep.
3 days later, Omega-3 system: Near GMG Hypergate were in space many ships. Three cruisers and theirs fighters escort were prepared for mission in Inner Core. Many preparations done, more Sirius clans as IOC, SMG, LP, BC and freelancers united and offered theirs help to SA in never-ending fight with hostile dooms invaders in Dom'Kavash realm in Inner Core. Plans were little delayed, alas not all human pilots were fully prepared, but finally were this expected problems managed and humans fleet was prepared for action. Silver Arrows Admiral sent orders for Hypergate personnel and ship after ship left Sirius sector. On SA_Hammer (liberty cruiser) bridge lay before admiral eyes operations plans - Pyrrdra sector, Planet Strevum. Place where should be hiding prototype Dom'Setek - Mothership. Orders were simple: go there, find this prototype and destroy it. And as usual dooms forces were prepared in full strength to prevent this expedition success. Venn asteroid field once again shuffled cards and was needed update plans. Orders for human pilots was reach Jormdar gate and regroup after jump. SA_Hammer cruiser captain with pleasure watched protocol containing outputs from last ship upgrade control unit. Just few seconds before was ship under dooms bombers patrol heavy fire. Ship was seriously damaged, when was in last moment activated cloaking device and ship escaped. All this was planned and worked as was expected, but as always in real situation looks such things much different. Human fleet had few first loses, but remaining forces was still strong enough to fulfill mission.
Pyrrdra system, Planet Strevum: Lasers, torpedoes, cruisers turrets plasma bolts and mainly theirs big assault canons rays crossed space in all directions. In space around planet was huge amount of debris so ships pilots need show theirs best to be able fight and still avoid collisions with dooms ship remnants. Suddenly space shakes and from nowhere appeared Dom'Setek - Mothership with escort. One from IOC cruisers was destroyed and human attack was for short time weakened. But in next moment arrived to battle zone IOC battleship which was waiting especially for this situation and dooms prototype found its end in big explosion.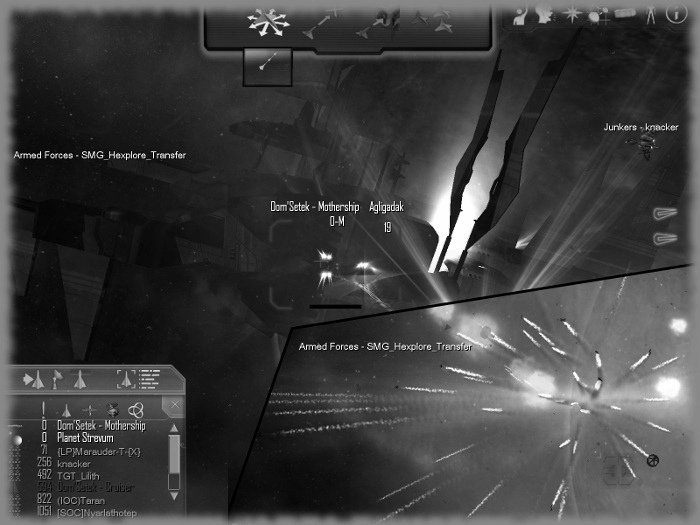 Weakened, but victorious Human fleet lead by highly damaged battleship left Pyrrdra system and entered Mepther. Special signal was sent and in short time in gate appeared another ship ... repair ship which was waiting here especially for this occasion. Battleship repairs were started and in short time was all damage repaired. Human fleet entered formation and headed to nearest safe system. All ships jumped and in Ryssk remained only last human ship SA_Hammer. This one was docking too late, Dom'Razaks patrol disrupted prepared jump sequence and was ready to destroy this human ship. But once again was ship saved and escaped under cloak. In cargo remained last 10 crystals from 60 mined in Venn ... One human fighter returned to Ryssk space and guarded this gate for cruiser second dock, this time successful.
Dom'Kavash space, Mirtrrak Battle Station in Weth system: All remaining human ships gathered there and was time for mission debriefing and some celebrations. Silver Arrow admiral had still more bottles with old good whiskey and he had still good memories from his last visit on IOC battleship after action in Unknown systems. When he walked through corridor to battleship captain cabin he thought: "It could be good idea do from such missions ends tradition .."


--Silver Arrows News Channel
Last edited by Martind Forlon on Mon 13 Aug 2012 - 18:37; edited 3 times in total (Reason for editing : transformed into "news" format)
Awesome debriefing Forlon!
Only wish I had been there... *sigh*

_________________
Greetings Freelancer.  You have been recruited by the Silver Arrows to defend humanity against the hostile
Xeno-lifeforms and their armadas. To explore... To defend... To help all humanity fight for it's preservation!

Ryleous Arkane (SA_ORION)

Rear Admiral





Number of posts

: 1867


Age

: 43


Character RP Name

: Ryleous Arkane


Callsign

: ORION


Registration date :

2010-01-29

Character sheet
Name: Ryleous Arkane
Callsign: SA_ORION
Assigned Unit: Retired


Nicely done sir

I'm guessing I missed it then :/
_________________
Bless your Face.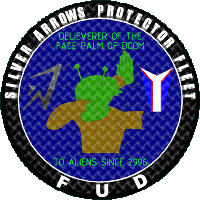 Number of facepalms collected: 10=
1=

Fuffud

Captain





Number of posts

: 814


Age

: 22


Character RP Name

: Peter Kirkland


Callsign

: SA_FUD


Registration date :

2010-06-01

Character sheet
Name: Peter Kirkland
Callsign: SA_FUD
Assigned Unit: Alpha_Wing


An excellent report of what happened.
Once again I loved being part of an expedition planned by SA.
The battle was tough but human forces have once again shown that the war is not over.
Aliens we will soon wreak havoc and death in your ranks!
Ps: I noticed that my Char appears twice on pictures showing the destruction of the prototype. Even if I do not claim to have destroyed this monster all by myself, it's nice to appear in the minutes.

Hexplore




Number of posts

: 18


Age

: 56


Character RP Name

: Hexplore


Registration date :

2011-10-12

Character sheet
Name:
Callsign:
Assigned Unit: Training Academy


Sitting in control room and reflecting on two recent expeditions, IOC battleship captain had to admit that collaboration with Silver Arrows was a positive experience in all aspects, but for one small thing: "Their admiral drinks too much" - he thought.

@Cresthen: well ... we say that hunger is only form of thirst
(ofc headache is guaranteed when flying with me in formation
)
@Hexplore:
Screenshots have almost the same time

13.05.2012 00:01:40 and 00:01:46 (23:01 server time) ... btw you and all others fighters flying close to those ships did great work with distracting theirs fire = it allow theirs nice destruction with cruisers main guns

@Martin: re-reading my previous post I suddenly realized it could sound offensive...

Please don't take it wrong, it refers only to your last remark about ending up totally drunken on my dreadnought's deck after each expedition.

...and yes you are right about formation

P.S. I am on 2 screenshots too!


.. do not worry
(it fit nicely my RP char ... good action and after this something good for drink

)

---
Permissions in this forum:
You
cannot
reply to topics in this forum