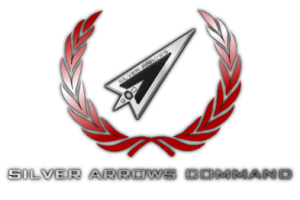 @All who are interested in action against Nomads capital ships in Unknown systems: be prepared on Planet Crete, Omicron Gamma system on Friday 20th Apr 20:00 UTC (21:00 server time). Nomads presence in these systems is HIGH and kill their biggest ships (like are carriers)
offer alot fun

is needed for Sirius citizens safety. For BSs maintenance will be available repair ship (minimal one) docked in Lower Unknown (Planet Primus).
Mission details are for SA members only, but all Guests are welcome and will be informed in space.
Kind regards
Last edited by Martind Forlon on Tue 27 Aug 2013 - 9:44; edited 2 times in total
see you there is the tubes are not rusted solid
_________________
-----------------------------------------------------------------------------------------
All characters has the RIEBENS callsign.
SA_Fighter_ ,SA_Explorer_ ,SA_Trader_ ,SA_Heidelberg_ ,SA_Tafelberg_
-----------------------------------------------------------------------------------------
Windows 7 X64, AMD Phenom II X4 965 Black 3.4GHz, 8GB 1600 RAM, NVIDEA GeForce GXT 460

Riebens

Captain





Number of posts

: 872


Age

: 55


Character RP Name

: Richard Ben Riddick


Callsign

: SA_RIEBENS


Registration date :

2011-01-25

Character sheet
Name: Richard Ben Riddick
Callsign: RIEBENS
Assigned Unit: -none-


Friday you say? Inquisitor Dreadnought traffic is expected to be extremely high in that area around 20:00 UTC...
Ty to Cresthen and Riebens for yesterday action!
... Operation fully successful, details will be posted later.
.. poor Nomads lost yesterday alot ships

Prologue: 3012


Battleship ArsenalGear was during that operation heavily damaged and will need spent few weeks in Tripoli Shipyard before will be again operational.

Omega-3, SA Operations Centre, present time
Admiral Forlon had reread repair ship report maybe 10 times. "This looks simply too good for ship with almost zero hull! Ship crew is still "green", but we are running out of time fast". Contract for delivery sensor data with fights against nomad carrier was accepted and is out of question to disappoint a customer. They actually asked about results but alas all sensor data from ArsenalGear were destroyed during desperate retreat. SA Command launched special Alert with orders to gather sensor data during operation in unknown systems "... start is set on tomorrow, we will see …"

Omicron Gamma, Planet Crete
Small fighter just docked on big Inquisitor dreadnought. This ship belongs to IOC and hers captain decided participate on this operation. He was sure that Nomad forces in Unknowns can't be so numerous and strong. "My heavily armed ship with 900k armor is able to destroy all threats and repair ship will be not needed at all." Battleship slowly undocked and tiny repair ship entered formation. Destination: Lower Unknown (Planet Primus). Two ships entered green nebula and were accompanied by another ship, fighter piloted by freelancer Riebens. Old veteran which home became Planet Sprague in Omega-3.



"To bring here repair ships was not bad idea" thought admiral Forlon when his fighter destroyed last nomad fighter over Primus. Repair undocked during last attack and despite fight was able repair dreadnought hull quickly and efficiently. Repairs ended, sensor data were backupped in repair ship computers. Three ship returned to unknowns. Second expedition scenario was almost the same as first one and repair ship crew gathered real experience fast. Soon all forget count how many times was needed repairs. All knew, that they need find and destroy last, third carriers and fill fully sensor database.

Unknown 2 (blue).
Slightly damaged Dreadnought was cruising between Planets Parium and Horath searching for last target and his crew used this situation also for exploring this beauty but hostile system. Finally, scanners showed biggest nomads ship, but ... BUT carrier came with company and with completely different idea how this battle should end … they decided destroy all humans intruders at all costs. Carrier, Lich, two battleships and countless smaller ships like gunboats and bombers attacked at once and without mercy. But human pilots proved as too difficult opponents. Fighters were able distract Nomads big ships fire in very close combat, Dreadnought was able to move little away and his turrets were hot as hell from continuous firing. Silence when this last big fight ended was almost painful.


@Forlon: 2 defensive points
@Riebens: 2 defensive points (we do not have rules about awards for pilots who are "retired" ... but SAC still can award pilots who was long time SA members and still participate on our actions)

---
Permissions in this forum:
You
cannot
reply to topics in this forum