Announcer : "Ladies and Gentlemen, please welcome our Commanding* Officer and Deputy Commanding* Officer on the stage !"
F-Adm. Thomas : "Greetings everyone ! In my name and the name of my colleagues in the SAC, let me congratulate you for your very hard work over the year 3011. It has been a very tough 12 months, with very emotionnal losses, tense periods and broken alliances. But despite these dark moments, you stood up, you believed, you made us thrive no matter what ! I personnally was not the most active at the head of this organization and i have to thank specially the man who took over most of the year for me : Martind Forlon."
V-Adm. Forlon : Thank you! Yes, last year was hard, but thats life. During that year I learned alot and i also changed my thinking in many ways. Some things were funny and others sad, some of which were very hard to accept. But one thing I learned is, that people are different and life is not always easy. My wish for this New Year is to find more ways to motivate everyone to keep you all working together and to raise Silver Arrows reputation in this universe. But enough about my thoughts, I see that you are all here to know what our leader got hidden in his pockets, so let's him start this annual ceremony.
F-Adm. Thomas : "Thank you my friend. It is my pleasure to begin this ceremony with this first Award. It goes to someone who made considerable work for the clan, one that distinguished from others by his actions. I hereby award this Distinguished Action Medal ...

...to the one who led the diplomatic discussions to calm down many tensions with other factions, notably the Knights of Mercy, Mr. Richard Benjamin Riddick. Congratulations !"
V-Adm. Forlon : The next award goes to someone who returned to our ranks after he tried to start his own business but who, by his actions in space, made up by raising our clan's reputation by giving assistance in many missions for the good of mankind. For his good and loyal service to the Silver Arrows but mostly to the community, this Humanitarian Service Medal goes to...
...Commander Peter Kirkland !
F-Adm. Thomas : "The next decoration is awarded to one of our pilot who was very involved in the field in this past year, spending hours training in PvP tactics his colleagues in this crew or in our allies' ranks. He's also worked in the Silver Arrows Academy and briefing your assignments. This pilot will receive tonight an unusual award : 20 Contribution points, to be the very first to wear a Gold Green Cross of the Silver Arrows.

It goes to Captain Connor O'Neil ! Congratulations !
And the last decoration for the Year 3011 goes to someone who definitely showed true belief in the Silver Arrows to the point he sacrificed much to concentrate on preserving this organization's honor. In return, the clan awards this Medal of Honors to...
...Martind-Forlon as a favor returned for his devotion. And, as a transition to the next point of this ceremony, let me also give out this first promotion.
Mr. Forlon, please accept this new rank with humility as you are now Fleet-Admiral of the Silver Arrows !"

--

Tremendous applause

--
V-Adm. Forlon : This is a great honor ! Thank you very much for this surprise Sir !"
F-Adm. Thomas : You're welcome, it is totally deserved ! Please continue.
F-Adm. Forlon : Very well. Now I am pleased to announce two special promotions. Both are for people I respect very much and who helped a lot this year with many aspects of business and who were examples worth to follow. The first one goes to Lt. Commander Richard Benjamin Riddick for his numerous hours in cockpit, professionalism and reliability during field missions and also for his many office hours. He skips the Commander rank and is promoted directly to the rank of Captain...

...enabling him to eventually lead his own fighter wing into the action! Congratulations Ben!
Next one goes to Lt. Commander Raiden Caprica. She was able to pass the most difficult trials under the harshest possible conditions and whose conduct was at all times exemplary. For her very good work, she is promoted to the rank of Commander !
Congratulation lady! This extraordinary promotion is also very well deserved.
F-Adm. Thomas : Congratulations indeed !
And now is the time to present you all with the main element of this renewal the SAC has been working on for a couple of months. This consists in a new document structure for our Member Guide. It will grant more space for YOU to express your professional opinions and have a direct impact on how this great family works. As the men and women flying the Silver Arrows Emblem everyday on your ships, you, more than anyone else, know what we need to do in order to remain on the very top in this merciless environment.
How to make it short and simple ? Well, this new Guide will be divided into 3 "Clan Books", each one having a specific role. These books will soon be released for review to all SA Members before any public release. But you can already have in mind that they will not differ much from what you already know and abide by. In fact, we built this new document structure from the current Member Guide, only dividing key elements by their likeness to changes. Indeed, these 3 documents will have a different evolution cycle and influence on the internal working of the clan :


The top level Silver Book will almost never evolve because it holds the Silver Arrows history, values and overall rules that are to be kept forever. It will be maintained by me as Clan Leader and Mr. Forlon as Deputy Clan Leader only.
[This book contains no information specific to the Freelancer: Crossfire universe in order to eventually make it the foundation of a multi-game SA clan with many other SA branches (FPS, RPG, Racing games), but this is REALLY NOT FOR NOW although a secret racing branch already exists with ME being the only driver in that crew ]

The mid layer Red Book will change only when very major changes are needed to be done, holding "permanent" information such as the hierarchy, rp, departments, bases, rewards to earn and duty obligations to keep membership active. This book will be kept up-to-date by the SAC members.

The lower level Black Book will change as often as possible to adapt to the reality of the ever evolving Crossfire Universe. This will include the Rules, Trials and diplomacy. This book will include EVERYONE's input. You find trials are too easy to keep the fun high, we'll adapt ! You think rules don't give you the fun you need, you stand up and talk and we see what we can do together. It will be controlled by the SAC to avoid any anarchy, but reasonable propositions that fit into the general SA guidelines will seriously be considered for updating the Black Book.
You also should know that none of these documents contain brand new stuff, we only divided the existing articles and now the members of this Clan will make it evolve positively !
With these new documents will come the final evolution of the Silver Arrows 3012 Style, with the very first reviewed logo to relaunch our business into the action, new automatically updating forum signatures and tons of new rewards and missions for you to take part !
Thank you all for your patience and we will be in touch soon for news about this. Keep watching your SA Inbox ! Congratulations again to everyone for making the SA thrive again and again !
* "
Chief
Officer" term has been changed for "
Commanding
Officer". Look it up on Wikipedia to understand the difference

_________________
Founder of the Silver Arrows
,
Founder and Deputy Commanding Officer of the Silver Arrows Command (FL:CF Branch)
,
Director of the Department of Foreign Affairs
.
Join the Silver Arrows !
Official
Freelancer: Crossfire
on Facebook !

sa_admin

Fleet Admiral





Number of posts

: 3483


Age

: 31


Character RP Name

: Sam Thomas


Callsign

: SA_ARROW


Registration date :

2007-08-05

Character sheet
Name: Sam Thomas
Callsign: SA_ARROW
Assigned Unit: Silver Arrows Command


ooo ... surprise! Thanks!

. And congrats for All rewarded who worked for SA in past year!
(Crowd applause) "Thank you ... I cant believe this ...(crowd gives standing ovation) I so do not deserve this ... please ... please take a seat. First and foremost ... I would like to start off by thanking the Silver Arrows as I would have never had this opportunity if it wasn't for them (Crowd cheers).

I would like to say that this news has been a big surprise for me, and to be honest I did not expect this change so soon. Still I cannot deny I am very happy and proud because I feel my efforts had positive and satisfactory results.

This also could not have been done without the love and support from the ones close to me who instilled in me the confidence and support I needed at times when I didn't believe in myself."

The position of Commander is a great responsibility, but this is also a grand opportunity to demonstrate all I have learned and how capable I am, so I am sure I will not disappoint you.

"I would like to thank our ranking officers, for if it was not for them, I definitely would not get to be in the position where I am today. Thank you."

(I feel a tear running down my cheek)

Thank you very much ...
_________________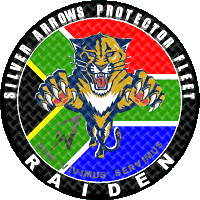 Raiden

Captain





Number of posts

: 435


Age

: 37


Character RP Name

: Raiden Caprica


Callsign

: SA_RAIDEN


Registration date :

2011-04-10

Character sheet
Name: Raiden Caprica
Callsign: SA_RAIDEN
Assigned Unit: -none-


_________________
-----------------------------------------------------------------------------------------
All characters has the RIEBENS callsign.
SA_Fighter_ ,SA_Explorer_ ,SA_Trader_ ,SA_Heidelberg_ ,SA_Tafelberg_
-----------------------------------------------------------------------------------------
Windows 7 X64, AMD Phenom II X4 965 Black 3.4GHz, 8GB 1600 RAM, NVIDEA GeForce GXT 460

Riebens

Captain





Number of posts

: 872


Age

: 55


Character RP Name

: Richard Ben Riddick


Callsign

: SA_RIEBENS


Registration date :

2011-01-25

Character sheet
Name: Richard Ben Riddick
Callsign: RIEBENS
Assigned Unit: -none-


*applauses* *vows*


Michael




Number of posts

: 781


Age

: 28


Character RP Name

: Michael/Sephirothis


Callsign

: Mike


Registration date :

2010-08-04



Seqan rushes in.

Seqan: Sorry I'm late! Had to jump a couple dimensions to get here. What? A medal? For me? SHINY!!! I mean, um... Thank you very much, sir!

Seqan takes his seat.
_________________








You should be running

Seqan

Captain





Number of posts

: 2346


Age

: 24


Character RP Name

: Connor O'Neill


Callsign

: Seqan


Registration date :

2010-07-19

Character sheet
Name: Connor O'Neill
Callsign: Seqan
Assigned Unit: Silver Arrows Command


well deserved imo


---
Permissions in this forum:
You
cannot
reply to topics in this forum