Silver Arrows Renewal !!!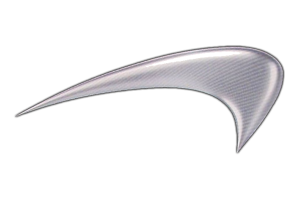 The Silver Arrows Command has announced today an upcoming renewal of its structure and a few changes that will plunge the SA pilots into much more action than they used to have in the last months where there was a decrease recorded in the number of major events involving the Silver Arrows and also a very low recruitment rate.
"The lack of foreign dangers to protect Sirius from has hurt us", said Chief Officer Thomas, who just returned from a prolonged absence due to personnal reasons. "Many people thought we were becoming useless as our recent victories dealt such a blow to the enemy that it looked like the Silver Arrows, mankind and the Dom'Kavash Armada had won the war in the Inner Core. I even heard that my absence was seen by some people as a sign of loss of interest on my part", added the Fleet Admiral. "But we cannot, we must not get lazy and think there is no more enemy because it is just there, lurking in the shadows, manufacturing more ships to invade our space, perfecting new guns to kill our men and planning more vicious strategies to make us tremble. This is why the Silver Arrows will renew itself and go into a new expansion campaign in order to get into the action right away. New systems, those who even the Dom'Kavash believed were dead, have been redicovered, full of life and mysteries. Many adventurous rookie pilots will seek these treasures and we will be there to guide them and sensibilize them to the dangers lying all around us. We will set up many new expeditions to do there the same we did everywhere else : be the pioneers and become the best reference for people seeking knowledge."
As part of his speech, Fleet Admiral Thomas revealed a few details about the new approach the SAC will take to renew the interest. "We will be loosing a bit the firm structure and regulations that exists in our organization to allow our pilots to get more freedom of action, get more involved in the community like we always do, but also to get back this good old passion that brought so many good people to us." It is reasonable to believe these changes will be implanted very soon as one of our reporters had its hands on a few high-security documents, which indicates that the project is already well underway.
As of now, we can already notice the new logo of the Silver Arrows and the renewed style the Neural Net has been given. Eveything seems to be taking place for a big new start for the coming New Year.
--Silver Arrows News Channel

sa_admin

Fleet Admiral





Number of posts

: 3483


Age

: 31


Character RP Name

: Sam Thomas


Callsign

: SA_ARROW


Registration date :

2007-08-05

Character sheet
Name: Sam Thomas
Callsign: SA_ARROW
Assigned Unit: Silver Arrows Command


Blarg!

(That's Me for AWESOME!)
_________________








You should be running

Seqan

Captain





Number of posts

: 2346


Age

: 24


Character RP Name

: Connor O'Neill


Callsign

: Seqan


Registration date :

2010-07-19

Character sheet
Name: Connor O'Neill
Callsign: Seqan
Assigned Unit: Silver Arrows Command


Welcome back
More action would be welcomed and I cant wait to see what the new changes will be
_________________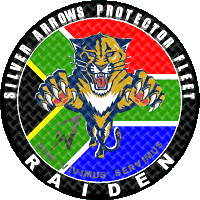 Raiden

Captain





Number of posts

: 435


Age

: 37


Character RP Name

: Raiden Caprica


Callsign

: SA_RAIDEN


Registration date :

2011-04-10

Character sheet
Name: Raiden Caprica
Callsign: SA_RAIDEN
Assigned Unit: -none-


nice comeback


---
Permissions in this forum:
You
cannot
reply to topics in this forum