Page 11 of 11 •

1, 2, 3 ... 9, 10, 11

but its a good one ^_^

Mozzi.

Lt. Commander





Number of posts

: 319


Age

: 31


Character RP Name

: Nicholas 'Noka' Mozzi


Callsign

: Mozzi


Registration date :

2013-01-14

Character sheet
Name: Nicholas 'Noka' Mozzi
Callsign: MOZZI
Assigned Unit: Training Academy


lol, nice one Fud


_________________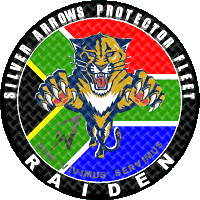 Raiden

Captain





Number of posts

: 435


Age

: 37


Character RP Name

: Raiden Caprica


Callsign

: SA_RAIDEN


Registration date :

2011-04-10

Character sheet
Name: Raiden Caprica
Callsign: SA_RAIDEN
Assigned Unit: -none-


Nice One

_________________
Playing characters : SA_Royal_KNIGHT , SA_KNIGHT , SA_Destroyer_KNIGHT , and all similar tagged e.g. SA_something_KNIGHT

Abdo Knight

Ensign





Number of posts

: 66


Age

: 25


Character RP Name

: Abdo Knight


Callsign

: Knight


Registration date :

2013-01-06

Character sheet
Name: Abdo Knight
Callsign: KNIGHT
Assigned Unit: Retired


Bahhahahahaha!

Why did the Snail want an "S" on his car?
So when he drove by people would say, "Look at that 's' car go".


Escargot = a disch of cooked land snails. Pronounced "s-car-go"
(joke explanation for all non-english speaking memebers)
_________________

Josh Sanders

Lieutenant





Number of posts

: 198


Age

: 35


Character RP Name

: Josh Sanders


Callsign

: ROOSTER


Registration date :

2014-01-10

Character sheet
Name: Josh Sanders
Callsign: ROOSTER
Assigned Unit: Retired


A woman was on a Plane to go on holiday and her allocated seat happened to be next to a Colored man. After sitting down the women calls over the air hostess.

Woman: "Hello, I am sorry to ask but I do not feel right sitting next to this person to my left and I think that they are not very nice. Sometimes there are seats free in 1st class and I was wondering if you could check to see if there are any free seats there because I do not think it is good to sit next to someone who is not very nice and I do not very much like black people at all so if you could check that would be lovely as I do not want to sit next to this person"

Air Hostess: "Ok, Just let me check if there are any free 1st class seats and whether it is ok with the captain. I will be right back"

A little later the Air Hostess returns

Air Hostess: "The Captain says there are some free 1st Class seats available and you are absolutely right as it must be very horrible to be sat next to someone who is not very nice so Sir, Would you like to move with me to 1st Class?"
_________________
Bless your Face.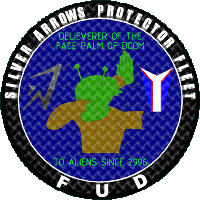 Number of facepalms collected: 10=
1=

Fuffud

Captain





Number of posts

: 814


Age

: 22


Character RP Name

: Peter Kirkland


Callsign

: SA_FUD


Registration date :

2010-06-01

Character sheet
Name: Peter Kirkland
Callsign: SA_FUD
Assigned Unit: Alpha_Wing


I'm going to get someone to do that to me lol.

Loyal

Commander





Number of posts

: 210


Age

: 31


Character RP Name

: OE-254 Loyal AI


Callsign

: SA_LOYAL


Registration date :

2010-05-19

Character sheet
Name: OE-254 MKIX
Callsign: SA_LOYAL
Assigned Unit: -none-


Page 11 of 11 •

1, 2, 3 ... 9, 10, 11


Similar topics
---
Permissions in this forum:
You
cannot
reply to topics in this forum