CFPD suspending their Defense Agreement with the SA !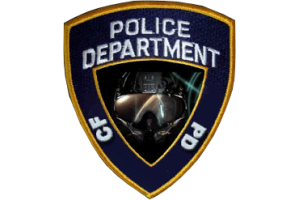 CFPD has announced earlier this week that they were unilaterally suspending their responsabilities over the Defense Agreement Act signed the Silver Arrows more than a year ago ! They also removed granted buying rights on the Shroud-class and Redemption-class VHFs to the SA members which was negociated with CFPD Deputy Chief Officer Micheal along with the Defense Agreement Act. The reasons behind these moves from the Police Department remain unclear and Silver Arrows Chief Officer, Fleet-Admiral Sam Thomas, was left stunned : "I do not understand this one. We are constantly backing CFPD pilots and charging them ridiculously cheap fees because we always felt Police forces deserved a little help following the crime rise of the last few months".
Consequently, The Silver Arrows Department of Foreign Affairs ajusted the CFPD reputation, going from the FULL ACCES rights and Full Alliance (rep+4) stance to the LAW ENFORCEMENT and Ally (rep+3) stance only, allowing CFPD pilots to proceed to arrests and peacekeeping killing but losing their acquired right of buying the Adv. Helium Polymer Thruster without permission. F-Adm Thomas explains the response :"CFPD has changed in the last year. They are becoming more and more extremist and i believe that this is simply not something the Silver Arrows can tolerate from a Full Ally. We are constantly working for peace in this Sector and going on a full out war with other humans is not for us. Appearently Mr. Gunny has failed to understand the purpose of the Silver Arrows and that despite offering our help with minimal or even free charge he doesnt see us as an ally anymore. Unfortunately we have not been commissionned for waging a war against Pirate forces like CFPD have been. Plus, we have not had any reported negative encounter with pirates lately because they understand that our vocation is to protect Sirius and not be constantly on their backs. This is a situation profitable to us because it allows us to have all our ships in the Core fighting the real enemy instead of fighting our own race."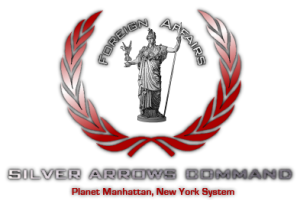 It is then obvious that the CFPD Leader is still hurt by the SA resuming their original Mercenary role in Sirius. Hopefully this relation could revert to its previous status but for now, Chief Officer Thomas remains uncertain :
"I do not believe Mr Gunny will turn away from his current course towards vengeace against Pirates forces now. From the last times we spoke i did not recognize the usual atmosphere that existed between our clans in the past and he seemed focused only on erradicating criminals for crippling Police Forces. Frankly it saddens me to se our very first allies behave like this. They showed us the way of abiding by the Law and taught us much, but i guess there is a time where people change and we cannot keep the same relations than before."
F-Adm Thomas also added that the SA will continue to watch CFPD actions and react accordingly, as far as going to a neutral stance with the Police Deparment if their conduct is not representative of a respectable Law enforcement body.
--Silver Arrows News Channel
Last edited by sa_admin on Tue 16 Aug 2011 - 14:25; edited 2 times in total

sa_admin

Fleet Admiral





Number of posts

: 3483


Age

: 31


Character RP Name

: Sam Thomas


Callsign

: SA_ARROW


Registration date :

2007-08-05

Character sheet
Name: Sam Thomas
Callsign: SA_ARROW
Assigned Unit: Silver Arrows Command


.. removed siggy from news article

All SA: we will talk
here


Similar topics
---
Permissions in this forum:
You
cannot
reply to topics in this forum