I started of my professional carreer as a soldier after leaving school in 1981 by joining the South African Airforce and serving at 2Squadron.
The roles of 2 Sqdn are: counter air operations, tactical offensive fire support, autonomous air operations, reconnaissance, electronic warfare and fighter pilot training.
During my 16 year stint with 2 Sqn I perfomed support operations in all of these roles. Due to a sight problem and as lazer surgery was not available at that time, I wan unable to fulfill my dream of being a fighter pilot.
I did technical and simulator ground training for support personnel and fighter pilots and later helped create and start up the Seperate Technical Training School attached to 2 Sqn and later moved to AFB Makado.
I started my career supporting the Mirage 3 types of aircraft (BZ, CZ, RZ, R2Z)
http://en.wikipedia.org/wiki/Dassault_Mirage_III
Later the Cheetah aircraft where I also had a hand in the Selection of the original Personnel Roster, the Acceptance of these aircraft into the Airforce and the first few years of their managmeent and Support.
http://en.wikipedia.org/wiki/Atlas_Cheetah
After I left the Airforce, I was involved in the development of the Rooivalk aircraft and its support and Training functions.
http://en.wikipedia.org/wiki/Denel_AH-2_Rooivalk
Unfortunately the aircraft was developed to a higher level of sophistication than what was required, making it too expensive for anyone to really purchase and the project was scaled down and only 12 aircraft delivered to the South African Airforce.
During this period of time, Riebens Systems was established as a software developement company and have been developing custom software to it's clients for the past 15 years. Riebens Systems also does Website Development, Hosting, Internet connectivity support and coimputer hardware) http:\\
www.riebens.co.za
http:\\
www.riebenshost.co.za
Riebens Systems currently have offices in Heidelberg
http://en.wikipedia.org/wiki/Heidelberg,_Western_Cape
and in Strand
http://en.wikipedia.org/wiki/Strand,_Western_Cape
, South Africa
I am a member of the Custom Riders Motorcycle club
http://www.customriders.co.za/
(website also originally designed and hosted by Riebens)
Last edited by Riebens on Wed 6 Apr 2011 - 18:29; edited 1 time in total
_________________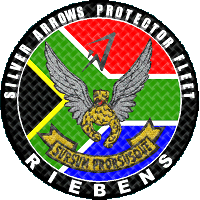 -----------------------------------------------------------------------------------------
All characters has the RIEBENS callsign.
SA_Fighter_ ,SA_Explorer_ ,SA_Trader_ ,SA_Heidelberg_ ,SA_Tafelberg_
-----------------------------------------------------------------------------------------
Windows 7 X64, AMD Phenom II X4 965 Black 3.4GHz, 8GB 1600 RAM, NVIDEA GeForce GXT 460

Riebens

Captain





Number of posts

: 872


Age

: 54


Character RP Name

: Richard Ben Riddick


Callsign

: SA_RIEBENS


Registration date :

2011-01-25

Character sheet
Name: Richard Ben Riddick
Callsign: RIEBENS
Assigned Unit: -none-


... It looks that you have a lot real experience with flying and flying techniques


Similar topics
---
Permissions in this forum:
You
cannot
reply to topics in this forum